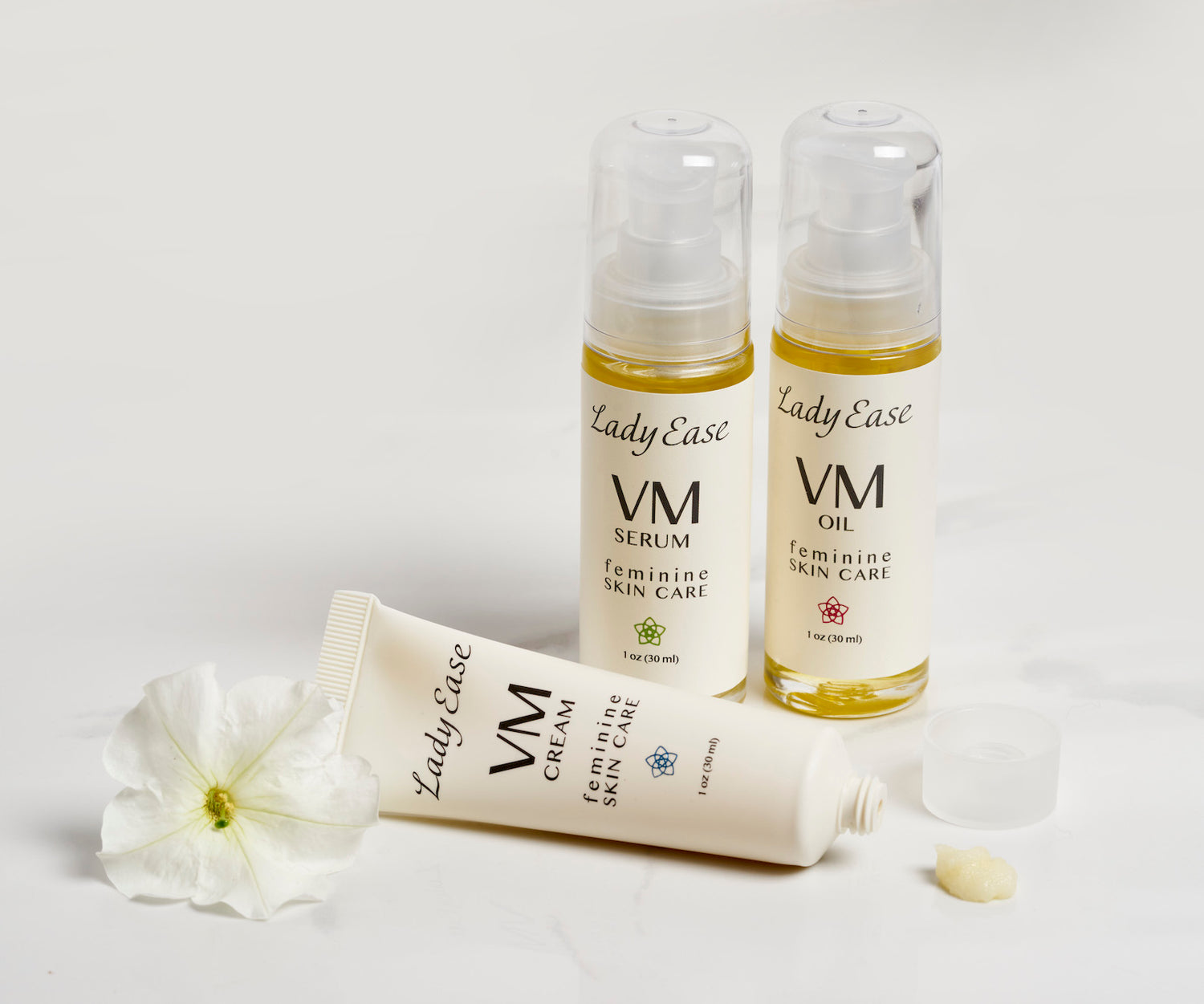 Lady Ease Believes
Through the founder's personal struggle with menopause and vaginal dryness, Lady Ease reached out to others to learn how women cope. What we learned is that vaginal dryness is not that uncommon. Women of all ages may experience vaginal dryness sometimes in their life ~ like during normal period cycles, childbirth, vaginal rejuvenation, aging, menopause, cancer treatments or surgery of reproductive organs. Vaginal dryness may naturally occur at different times in our lives.
~ Comfort with Peace of Mind is Beautiful ~
Lady Ease...
believes women deserve the pleasure of comfort with peace of mind.
loves to share with other women the comfort, peace of mind and pleasure that the Lady Ease products offer.
believes women have a universal desire to care for ourselves and others.
understands this universal desire to be the feminine beauty we share as unique individuals and collectively as women of all ages.
hopes that our collective feminine beauty will shine brightly throughout the ages.
FOUNDER STORY
It was through my menopause journey that I experienced my body changing. As my estrogen levels dropped, my aging skin began to be less supple and dry. While I had a skincare regime to moisturize my face and body, it was the vaginal dryness that was new to me.  Honestly, I was quite surprised by how uncomfortable vaginal dryness can be!
While I could care for the dry skin of my face and body with moisturizers, there were no products I trusted for my vaginal dryness. I knew then, that women need high quality vaginal skincare! Just as we care for the skin of our face, hands and bodies to enhance our beauty and feeling of well being ~ women need to care for their vaginal skin with trusted products to regain comfort and the pleasure to be in our own skin. 
Inspired by this need, I left my 30 plus year career as an Engineer & Research Manager. I teamed up with my daughters to found the Lady Ease Feminine Skincare line. Using my engineering analytical and research skills, I formulated the Lady Ease feminine skincare collection to moisturize and comfort vaginal dryness using only the highest quality, pure, organic ingredients that are free of harmful or irritating ingredients. Like how beautiful and good we feel when we care for the skin of our face or body with luxurious skin care products, I created the Lady Ease luxurious skincare collection for the delicate vaginal area to make myself and other women feel good, feel beautiful.
Women can use Lady Ease products with peace of mind knowing there are no harmful ingredients to adsorb in their body. Lady Ease products provide comfort to vaginal dryness. Using Lady Ease products women will experience comfort with peace of mind, which is beautiful.
Founder, Lady Ease Feminine Skincare